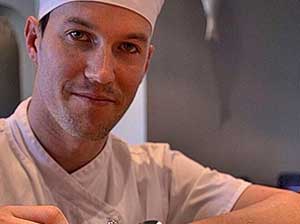 Being whisked away by Dean Jones
Africa is a nation rich in a diversity of flavour, and as Virginia Woolf so adequately said: "One cannot think well, love well, sleep well, if one has not dined well". The Elephant Camp is committed to providing guests with a delicious cuisine that celebrates our bounty of fresh local produce, ensuring that every meal is an experience to be remembered and revered.
Dean Jones, Wild Horizons' Executive Chef, based at The Elephant Camp, recognises that food is more than just a meal, but an art in the most delicious form. He believes that "being a chef is an expression of character, passion, creativity and love".  Dean did his culinary training at Silwood School of Cookery in Cape Town, which is highly acclaimed for its three-year Grande Diploma Course. However, it was while watching his mother prepare sweet and savoury snacks for functions as a young boy that his seeds of passion were sown. He soon recognised food as a way of bringing people together and expressing himself through the different flavour profiles in each meal.
During his culinary training, Dean was taught the fundamentals of French Cooking. Throughout his first year, he mastered the techniques that would come to define, and radiate, through his expertly accomplished dishes. During his second year, Dean spent two months in five different kitchen environments, where he gained valuable experience working at several reputable restaurants, including The Conservatory at The Cellars Hohenourt, Myoga Restaurant at the Vineyard Hotel in Claremont, and The Foodbarn in Noordhoek. Dean's innovative and creative recipe development and food styling skills can be attributed to his time spent with Abigail Donnelly at the Woolworths Taste Magazine.
In the April of 2016, Dean was selected as a semi-finalist out of tens of thousands of chefs from around the world in a global competition called The San Pellergrino Young Chefs Award. Due to this Global competition, at the age of 30, Dean was recognised as one of the worlds 'up-and-coming' young chefs.
If food is the body of good living, then wine is the soul. Under the guidance of Chef Margot Janse at Le Quartier Francais's The Tasting Room in the beautiful Cape Winelands of Franschhoek, Dean gained valuable knowledge about the process of tasting wine, as well as the winemakers themselves. Dean will introduce and execute decadent Wine & Coffee pairings, as well as High Tea & Champagne pairings that are sure to exhilarate our flow of international clientele. Having been motivated by a variety of multi-talented and well-renown chefs, Dean is now striving to be the type of food connoisseur that future diners and chefs are inspired by.
Dean has a passion for pastry that arose while he spent time in his Ouma's bakery as a young boy. Through his flaky phyllo pastry, tantalising tarts, and buttery crisp croissants, Dean's freshly baked menu achieves a wow factor in textures, flavours and presentation. American humorist Erma Brombeck was right when she told the world: "Seize the moment. Remember all those women on the 'Titanic' who waved off the dessert cart." It will take a strong-willed person to wave away Dean's pastry display.
The concept of travelling is infused with the aromas and tastes of each place that we visit, and in order to truly absorb a culture, we need to savour the delicacies that the region has to offer. The meals devised by Dean are well worth travelling for.
Happiness is derived from good food, good music and good wine, all three of which Dean has a well-nurtured passion for. His creativity in the kitchen shapes food artistry that introduces diners to new sensations, cultures and tastes.
"Life is made up of many wonderful, colourful people, and food has a way of bringing cultures, families and friends together. It has the ability to induce nostalgia, calm, healing and peace." – Dean Jones.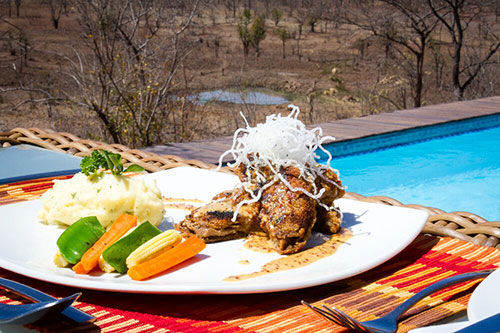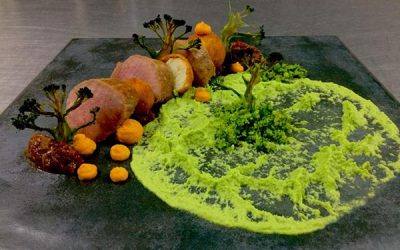 Exciting Thymes Ahead! The heat is on as applications for the next San Pellegrino Young Chef competition open. Once again, Chef Dean Jones of The Elephant Camp will be throwing his toque into the ring with a culinary creation that celebrates Africa, her elephants, and...
Telephone: +263 83 28 42279, +263 83 28 44426, +263 83 28 42001,
Mobile: +263 782 745111
Email: wilma@wildhorizons.co.za