The Old Drift Lodge chefs are dedicated to creating a fine dining experience that can be equated to Africa on a plate. The flavour of each dish is enriched using fresh seasonal ingredients and herbs grown in the camps gardens.
Traditional African dishes and accompaniments, such as Sadza (African-style polenta) and Chakalaka (a hot, spicy relish) further enhance the luxury game lodge experience by giving diners a taste of authentic African cuisine.
CUISINE
The Old Drift Lodge presents exquisitely crafted dishes that pair modern cooking techniques with fresh local produce to ensure that every meal is uniquely indulgent.
Our chefs are masters at maintaining the essence of ingredients while using them inventively to produce the best flavors. When fine dining unfolds in front of the Africa's jewel, the Zambezi River, the experience becomes truly sublime.
We believe that food should reflect and celebrate a sense of place, and there is no place more heavenly than the Old Drift Lodge.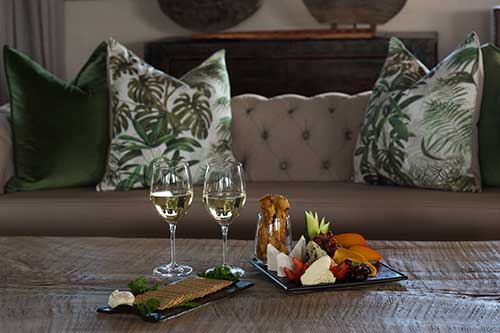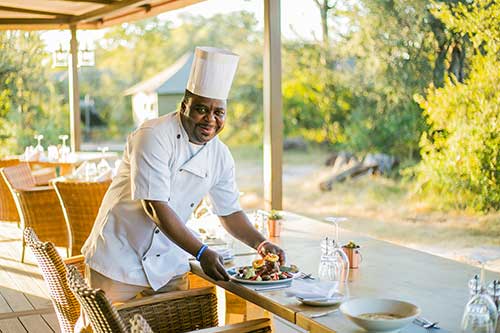 Exclusive Packages
Contact us for fantastic lodge package details.
Wild Horizons Signature Special

Green Season Family Special

Honeymoon Special
Telephone: +263 83 28 42279, +263 83 28 44426, +263 83 28 42001,
Mobile: +263 782 745111
Email: wilma@wildhorizons.co.za