OLD DRIFT
LODGE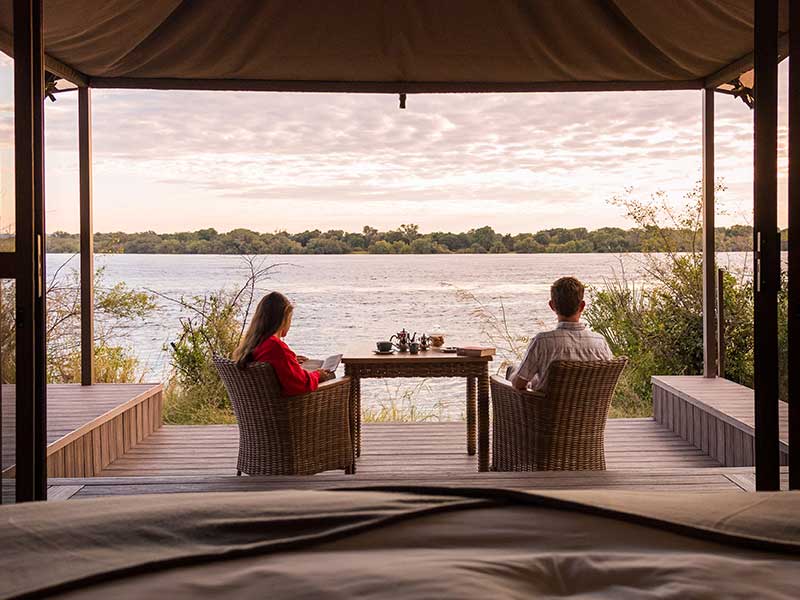 AMBIENCE
The symphony of birdsong and calls of wildlife create a choir that enraptures all listeners and accompanies guests on this idyllic African experience.
The spacious canvas en-suite rooms exhibit and air of elegance that blends in seamlessly with the natural environment. The suites are resplendent with stylish furnishings and fittings, accentuated by an indoor and outdoor shower, private plunge pool and bath with a view.
Old Drift Lodge offers family friendly accommodation with an air of opulence and grace, in a wild and exuberant Zambezi National Park, Victoria Falls.