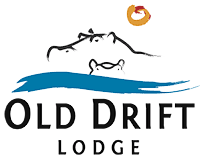 The historic heart of Victoria Falls Town
David Livingstone was the first European man to lay eyes on the majestic Victoria Falls but explorers and traders quickly followed his footsteps to experience the natural wonder for themselves. British settlers poured into the region, and Bulawayo was reborn from the ashes of the Matabele Wars, becoming a small town and a stepping-stone on the route to Victoria Falls.
Ox drawn wagons laden with supplies, journeyed along the 475 km trail to the growing settlement, some treks taking a month to complete. As bees are to honey, travellers were to Victoria Falls, swarming in to view the waterfall, trade ivory, or build up the region. A few left their legacy in the stories of their exploits… others died trying.
In 1898, Frederick 'Mopane' Clarke arrived and became the first permanent European pioneer in the area. Lobengula, King of the Matebele likened Clarke to the mopane tree because he was "tall, straight and hard of heart." With the money he earned working as a labour recruitment agent for the mines, 'Mopane' Clark established the Zambezi Trading Company. He noted that 9km upstream of the waterfall was a crossing point of less than 1km wide.
Realising the potential of the site, he established 'Clarke's Drift' which swiftly became the busiest crossing point of this period. As supplies were ferried and cattle were swum across to the opposite bank, a settlement known as "Old Drift" began to take shape.
The rustic settlement was eventually abandoned as settlers relocated and the town began to transform into the adventure destination it is today. While the rest of the world moved forward, Old Drift was reclaimed by nature and returned to its original state. Trees took the place of the buildings, wildlife replaced the people and in the pristine National Park, the Zambezi River was the only traveller to watch the changes take place. The soil upon which this lodge is built, has been fertilized by a history of hard work and innovation. The wind carries the whispered words uttered by Mopane Clarke as he toiled to build a legacy that is remembered today.
Old Drift Lodge is a bush paradise that exudes an old world charm amidst modern luxuries; a symbol of the harmonic existence that can be achieved between man and nature.
View the Map
The location of Old Drift Lodge so close to Victoria Falls Town, offers guests the chance to do any activities that are available in Victoria Falls with total ease.
Coordinates
17°52'47.95" S | 25°47'34.37" E"
Old Drift Lodge offers family friendly accommodation with an air of opulence and grace, in a wild and exuberant Zambezi National Park, Victoria Falls.
Exclusive Packages
(Still to be announced).
Old Drift Lodge is nestled within a wild paradise frequented by elephant, buffalo, herds of sable, eland, zebra, giraffe, kudu, waterbuck and impala.
Telephone: +263-213 - 284457, 2842313
Mobile: +263-782 - 745111, 745113
Ask for Sibb or Lodge Reservations
Email1: res6@wildhorizons.co.zw
Email2: lodges@wildhorizons.co.zw